Never be without the newest gear!
Grab your new Crusader Gear here!
The CCS Bookstore is located in Mrs. Davisson's office. The store will be set up at Crusader Fest and scheduled indoor sporing events. If there is something that you would like to order between events, email Haylee at hdavisson@columbus-christian.org.
Photos and prices are below.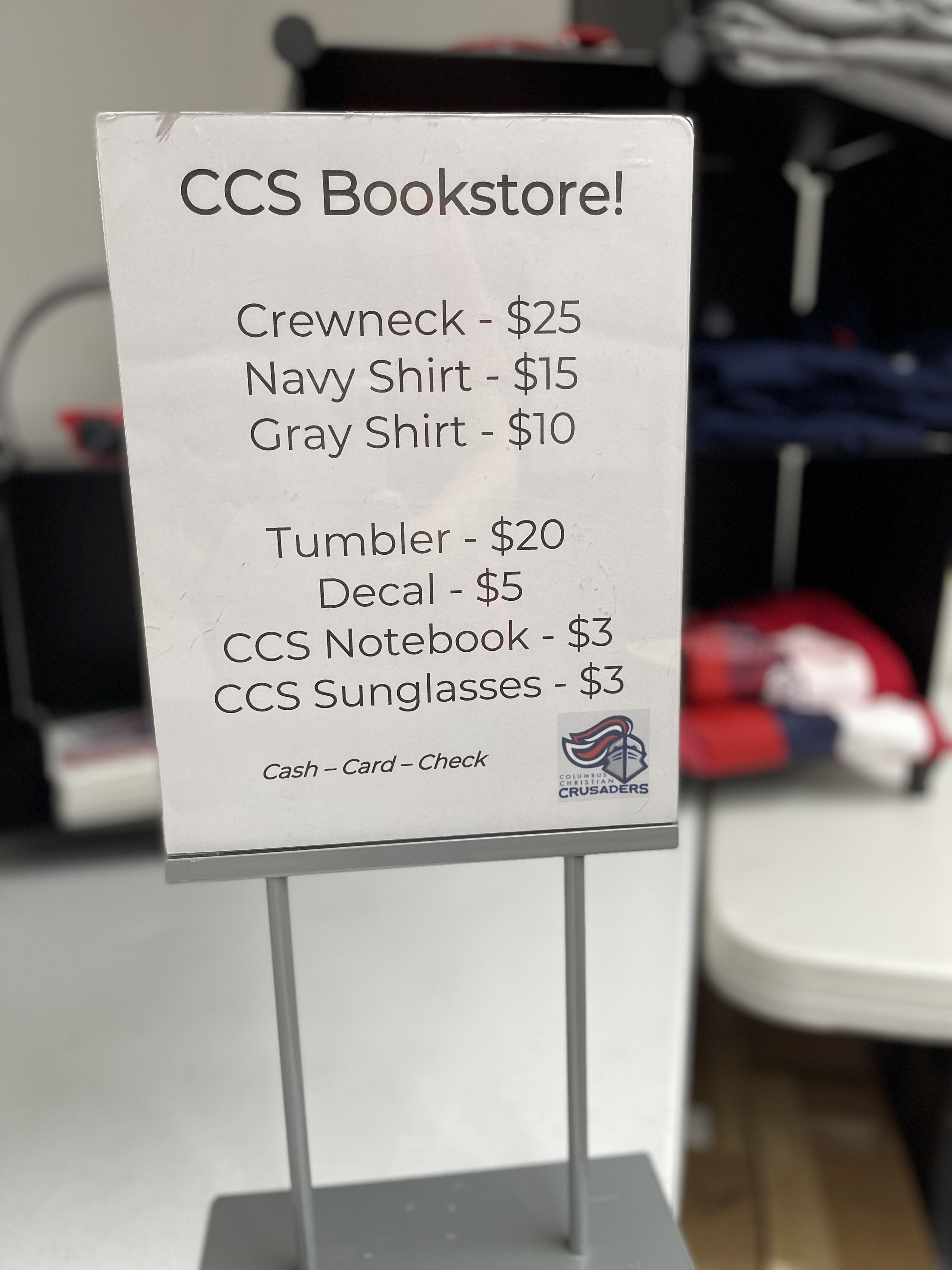 Prices:
Gray Shirt - $10
Navy Shirt - $15
Crewneck - $25
Hats - $25/each
CCS Blanket - $30
Window Decal - $5
Sunglasses - $3
CCS Notebook - $3