Elementary 1st - 5th Grades
The elementary years are filled with excitement, foundational academics and new opportunities to awaken key biblical truths in minds and hearts. Teachers and staff at Columbus Christian are passionate about guiding students during these important transitional years. With advancement, curriculum is expanded, extracurricular activities increase and a solid academic routine is established. Education is a lifelong process. CCS students intentionally encourage and support one another as they achieve these milestones together.
"We love CCS for many reasons, but the main one is because it's community-oriented...very much like family. When we were no longer able to homeschool our children, CCS was our first choice for transition. The teachers are very loving and beautiful examples of Christ-likeness in everything they do. The school was a very easy transition for our children. Now with two graduated and three in elementary, we are confident that we made the right choice."
— The Combs Family  
BIBLICAL WORLDVIEW
Elementary students attend Bible class daily where God and His Son, Jesus Christ are the focus. Students study big truths about God throughout the Old and New Testaments. Bible navigation, study and memory verses help plan deep truths about God, sin, salvation and service into these young hearts. Elementary students attend a weekly chapel service where they participate in corporate worship, teaching and spiritual encouragement.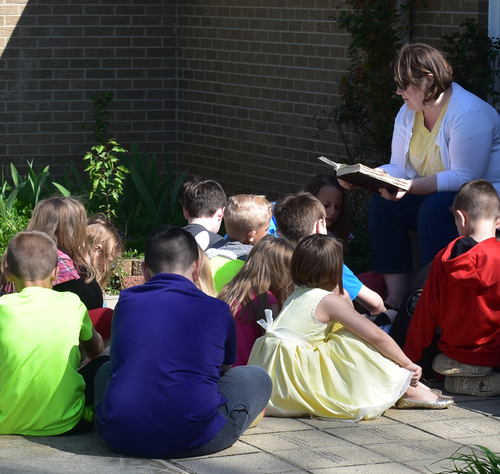 ACADEMICS
Core Academic courses that meet Indiana Academic Standards are taught through the lens of a biblical worldview. This sets students on a path to recognizing God as the source of all skills and aptitude. Younger students benefit from strong phonetic reading and writing programs, science and social studies. Upper elementary students move forward in these subjects with expanding classes in language arts, history and science. All students use an incremental math curriculum which provides deep, long-term mastery of content and skills. Curriculum offerings are expanded as students advance to more rigorous academics through project based learning and participation in STEM.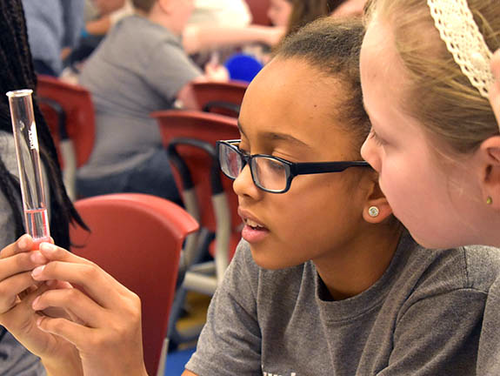 SPECIALS
Elementary students balance academics with further exploration of music, art, technology, library sciences and physical education. Music classes include basic musical theory along with several musical performances. A variety of art projects help stimulate creativity while building important understanding of processes and presentation. All students at Columbus Christian are introduced to the use of technology. Physical Education classes help students learn how to strengthen and care for the body God has given them.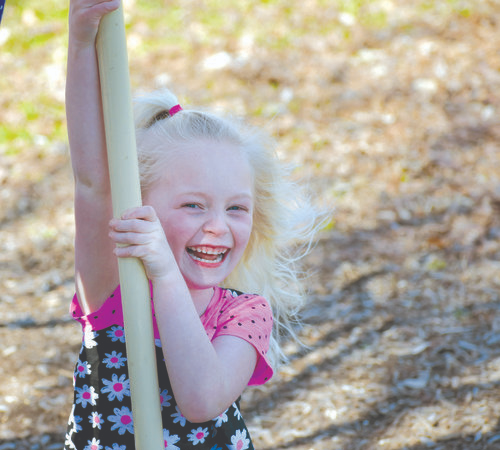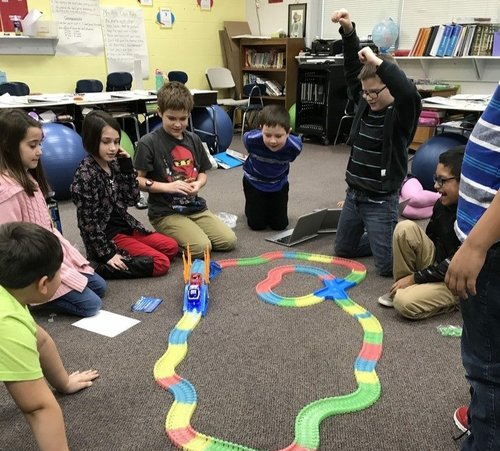 "My two daughters are currently going to Columbus Christian, and absolutely love it. One of the joys of being a parent of two students is watching them recite Luke 2:1-20 during their Christmas program. If you have been thinking about sending your kids to Columbus Christian, come by and see what God is doing!"
— Matt Bond