High School 9th - 12th Grades
Columbus Christian offers college preparatory curriculum aligned with the Indiana Academic Standards. Our focus is on academic excellence and spiritual development. CCS teachers actively integrate biblical truths into each subject, training students to incorporate God into every aspect of life and learning. Teachers are intentionally involved in extracurricular, ministry and discipleship activities to impact students beyond the classroom. Graduates of Columbus Christian School are well prepared academically and spiritually to serve and lead as the Lord continues to direct their lives. Education is a lifelong process. CCS students intentionally encourage and support one another as they achieve these milestones together.Gallery
"I spent some of my most formative years at CCS, attending there from Kindergarten - 12th grade. I directly benefitted from the small classes and attention from teachers who really cared about me. Now that I am out of college and a professional in the workforce, I can see the lasting impact of my Christian education. It has made me a better employee, boss, mentor and leader. I am forever grateful for that experience."
— Pete Lustig '04  
BIBLICAL WORLDVIEW
High School students attend daily Bible classes which highlight the character of God, guide them through the difficult world culture and provide them with answers to the most pressing questions they face as young adults. High School students also attend a weekly chapel where they participate in and lead corporate worship, teaching and spiritual encouragement.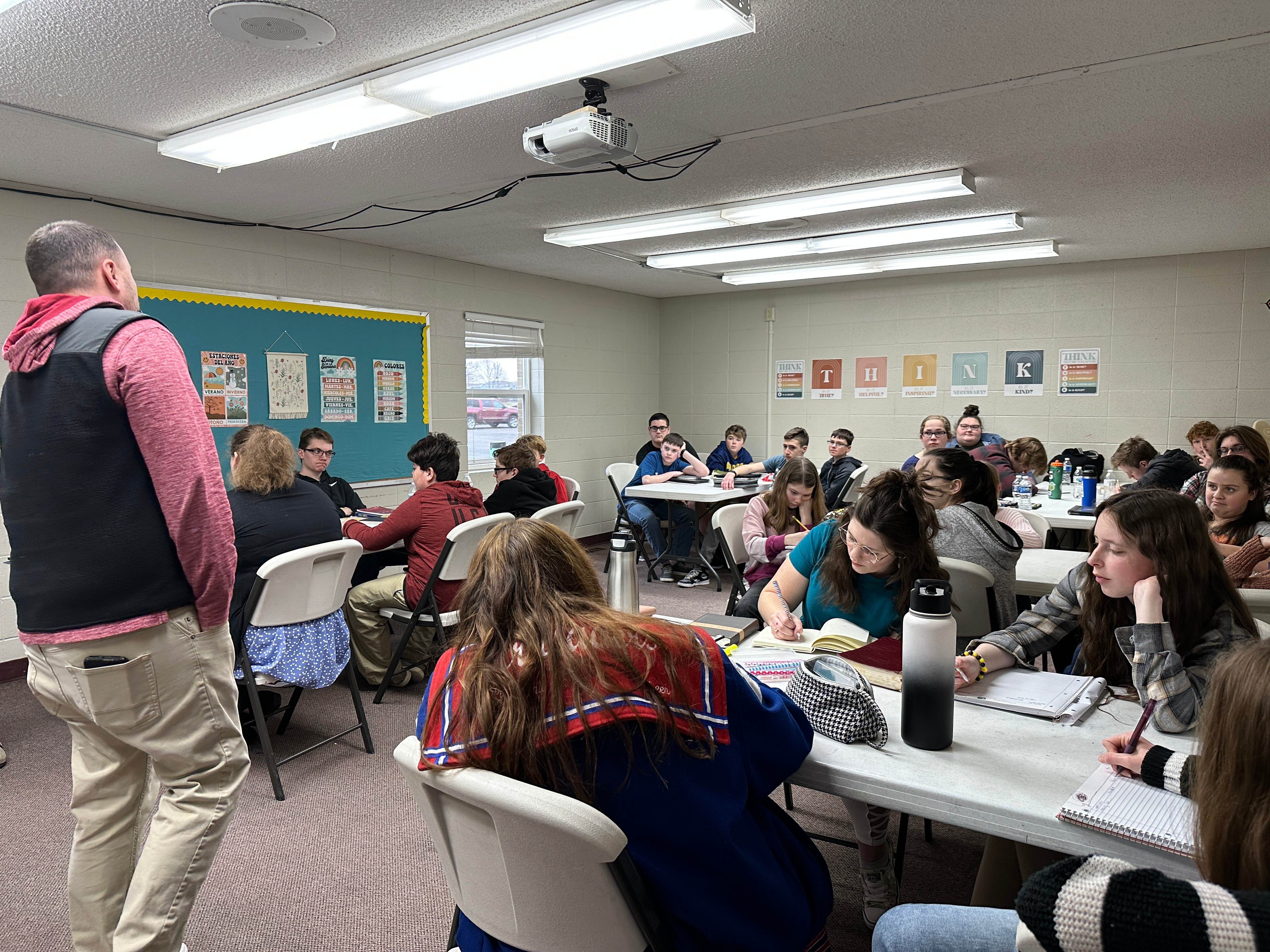 ACADEMICS
Core academic classes that align with the Indiana State Standards are taught through the lens of a biblical worldview. CCS classes guide students to the next level in higher education while providing them the opportunity to see how God will use their training for His good purposes. CCS provides all of the required academic courses for graduation in the State of Indiana.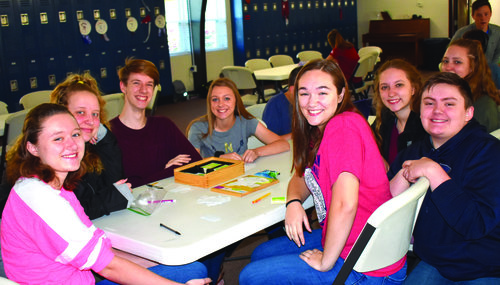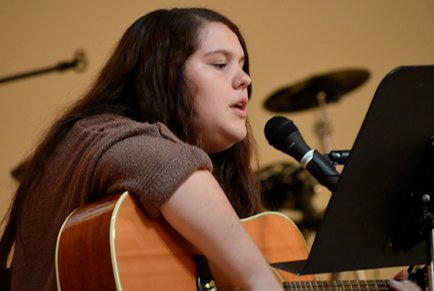 ADVANCED OPPORTUNITIES
Columbus Christian offers a variety of elective classes for our students. Upper level students are able to participate in early college courses, as well as work-based learning programs. Opportunities like these give CCS students real-world experience putting their education and faith into practice. Additionally, they benefit upon returning to the classroom by discussing new questions that have emerged about life, learning and faith. Practical schooling experiences help prepare students at Columbus Christian to succeed in adulthood.

Senior High students are also engaged in Physical Education and health courses to assist them in caring for the body God has given them. Drama and choir electives as well as a variety of athletic programs allow students to further develop their God-given gifts.
"I attended high school at CCS from 2006 to 2010. One day before High School started for me, I went to one of the public school orientations. After this, I knew my school experience would be better at Columbus Christian. At CCS, I was an honor roll student often, had perfect attendance and enjoyed playing both JV and Varsity basketball. The course work is challenging and fulfilling! My experience was top notch. This school is great, the staff both spiritually and academically guided me to be a better person and a servant of God."
— Nick Axsom '10  
"We chose to partner with CCS to help prepare our children to love and serve the Lord through Christ-like character and friendships while preparing them for college life and beyond."
— The Thompson Family  
"There are many reasons why I have chosen CCS for my children. I am a CCS alum and credit God working through my Christian education to mold me into the adult, wife, mother and citizen I am today. It gave me a foundation for my faith - to help guide me through difficult times in my life, even today."
— Amanda Rice, RN '03