Middle School 6th - 8th Grades
Middle School provides a solid foundation in core subjects while providing opportunities for students to pursue additional areas of interest through elective course offerings. As CCS teachers approach material through a biblical worldview, they prove to be key assets in the individual growth of each student's faith, personal confidence and academic achievement. Education is a lifelong process. CCS students intentionally encourage and support one another as they achieve these milestones together.
"We decided 5 years ago public school wasn't for us. Along our journey we have watched our children grow biblically, spiritually and academically. We love that the size of the classrooms are small - allowing more one on one instruction. Everyday when we drop our kids off at school, I feel at ease knowing I can trust the staff and their decisions for my children. I love that my kids are told the truth about Jesus. I am also thankful when my kids need to talk or pray, they trust and have a personal relationship with their teachers who are there to disciple them. "
— The Carr Family  
BIBLICAL WORLDVIEW
Middle School students attend daily Bible classes which highlight the character of God, help disciple students in their personal faith and train students in the Word of God. Middle School students also attend a weekly chapel where they participate in corporate worship, teaching and spiritual encouragement.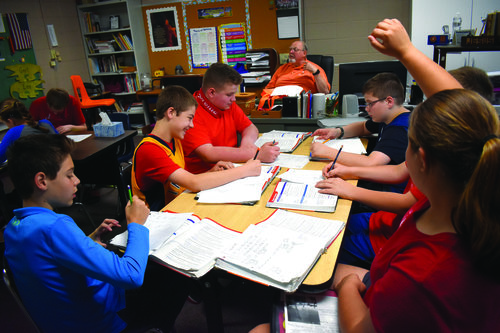 ACADEMICS
Core academic courses that align with the Indiana Academic Standards are taught through the lens of a biblical worldview. Students are provided the fundamentals of math, language arts, science and social studies. Each course level builds the students' academic ability, while providing them the opportunity to see these subjects through God's Word.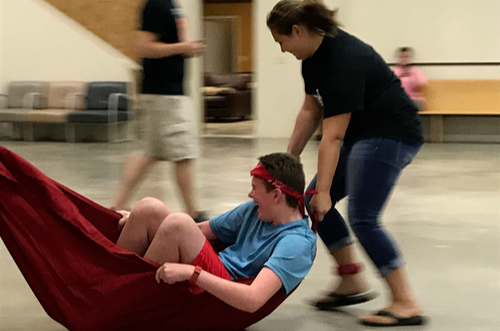 ELECTIVES
Core academic classes are balanced with electives that begin the process of students thinking ahead: careers, personal finance, digital citizenship and computer applications. Physical Education and health classes are also taught to help students learn how to strengthen and care for the body God has given them.
"Our family has had 6 children attend Columbus Christian School, from Kindergarten to High School. The teachers truly care about the students and their academic success, as well as developing them spiritually and socially. The students are encouraged to love one another, see each other through God's eyes, and put others before themselves. The Bible curriculum is accurate, detailed and takes the students deep into the Bible and challenges them in their walk with God. "
— Summer Barkes  
"CCS has changed my daughter's outlook on school. Her grades are great, her friends are great, and her teachers, and other staff are great! I am so happy we chose CCS. This may be her first year, but we are Crusaders through and through!"
— the Marcoux Family