CCS Senior Spotlight - Drew Robison is the son of Andy and Denise Robison. He attends Nashville Christian Church. Drew has been at CCS for 5 years. "My favorite part of the school day is story time in Mrs Thill's class," he says. He stays active - participating in Baseball, Basketball, Soccer, Chapel Tech, Drama, and National Honors Society. Drew's favorite CCS memory is going to NACA for baseball, "because it was one of the most fun weeks I've ever had." The most impactful assignment that Drew completed was Mrs Thill's self concept paper. He advised underclassmen by stating: "Don't procrastinate your work." Drew looks up to his mom because "She always has a positive attitude. She has helped me work through everything this year." Drew's favorite scripture is Deuteronomy 31:6 which says, "Be strong and courageous. Do not be afraid or terrified because of them, for the Lord your God goes with you; he will never leave you nor forsake you." Drew's future plans include going to college for engineering. #ccspresson #ccsclassof2021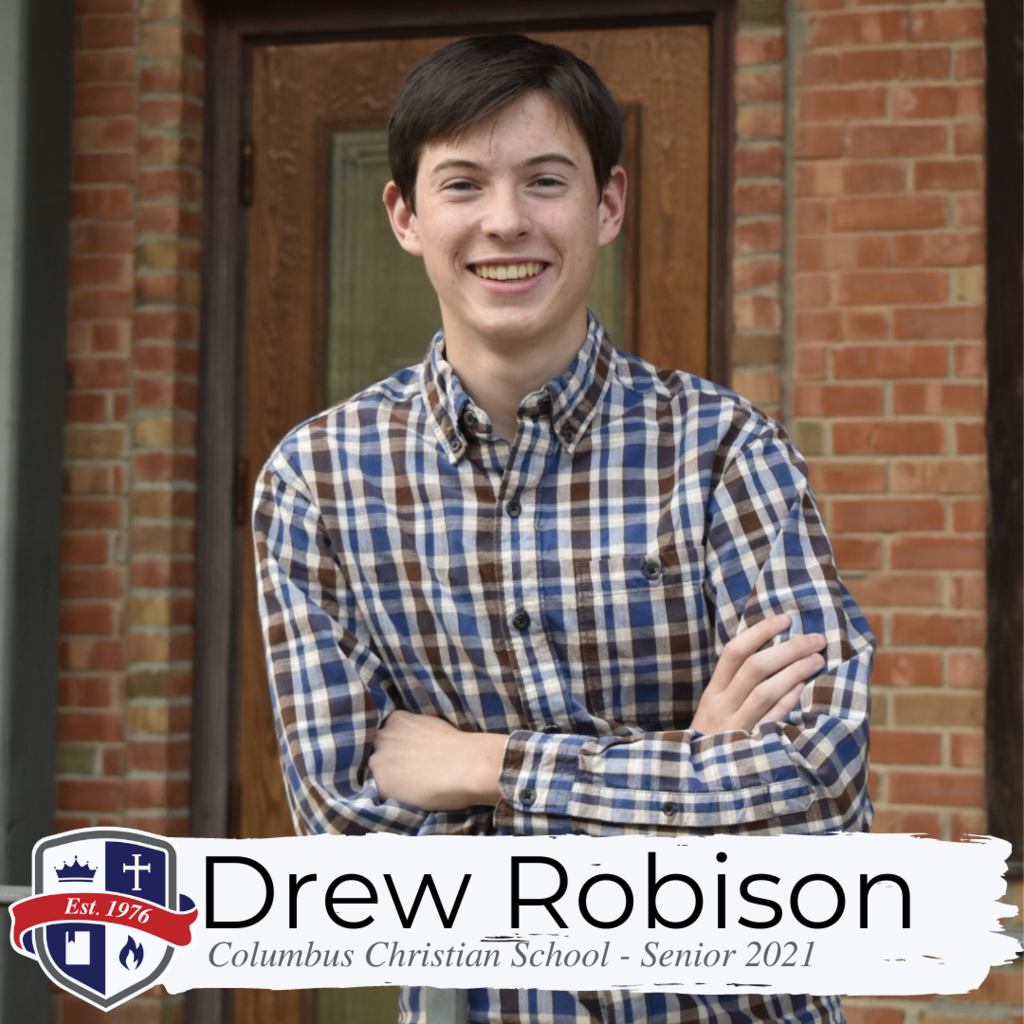 TONIGHT!! 🍕 If you call or go to Chicago Pizza in Columbus, let them know you support CCS, & order your favorite pizza, Columbus Christian PTF gets 20% from your purchase. 📸 Post your photos on Facebook or email them:
hdavisson@columbus-christian.org
. Thank you for your support!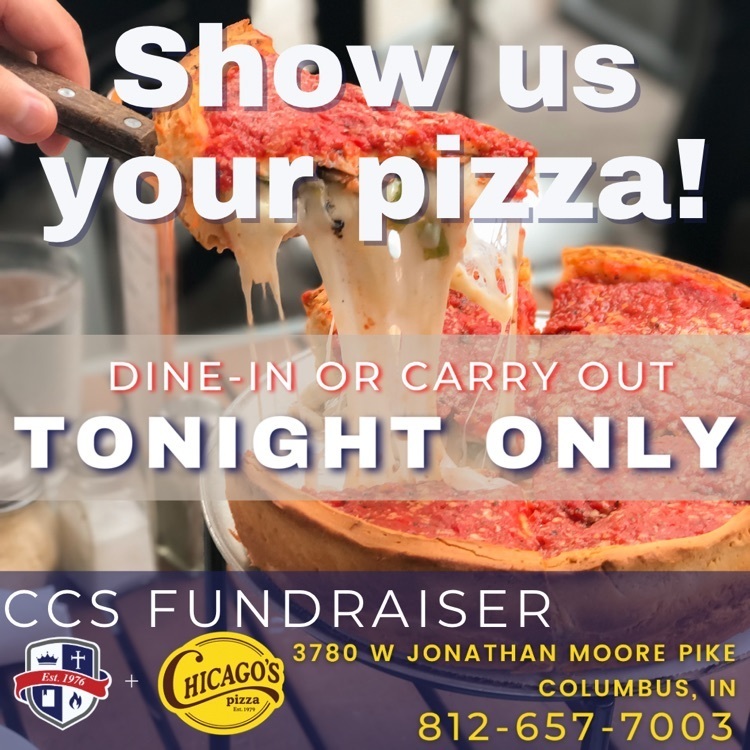 Welcome back, Crusaders! Don't forget your laptop gear, Press On shirts, and a big smile on your face and in your heart! See you soon 📝⛪️ #ccspresson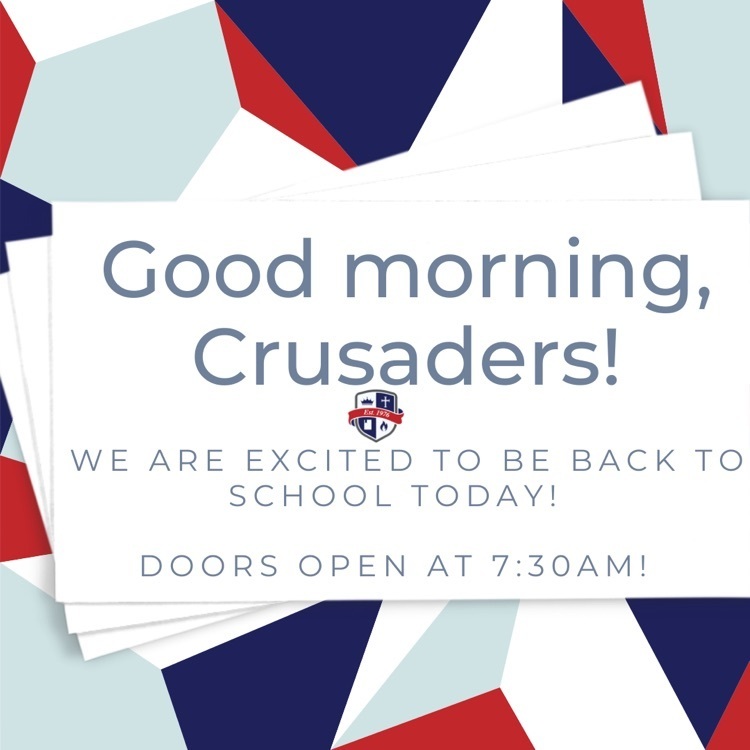 Monday's are for Pizza 🍕 ? Help support CCS Parent-Teacher Fellowship by ordering pizza from Chicago's Pizza in Columbus! PTF gets 20%, you have little to no dishes 🤷🏻‍♀️ everyone wins! Just tell them you're supporting Columbus Christian School ✏️ #ccspresson #ccspizzanight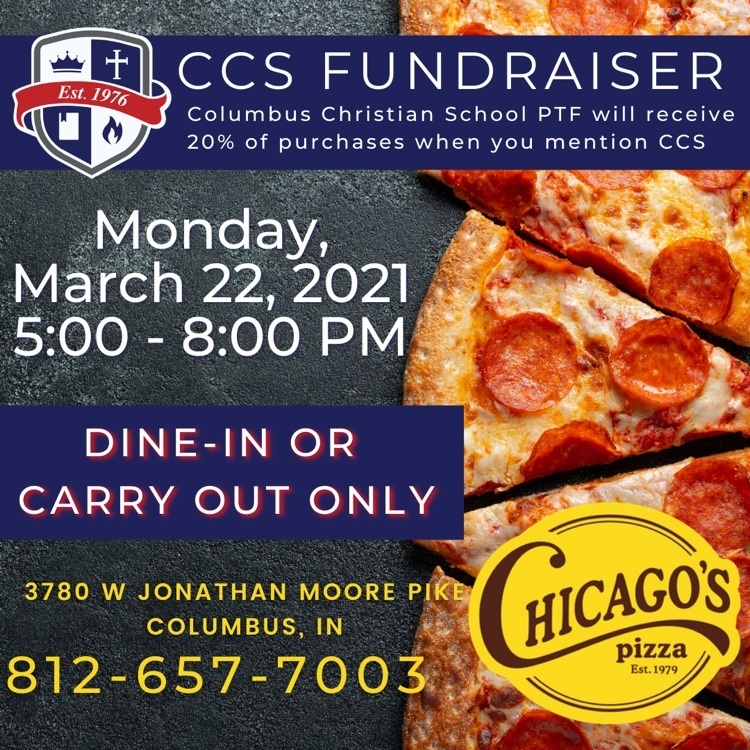 🔎 Check this out: Several classes participated in The Republic's "Design an Ad" contest. 5 Crusaders (Elementary and Middle Schoolers) who were selected and published! Check out their talent ✏️📰 (photo credit: Mrs. Gladden) #ccspresson #ccsartisticworship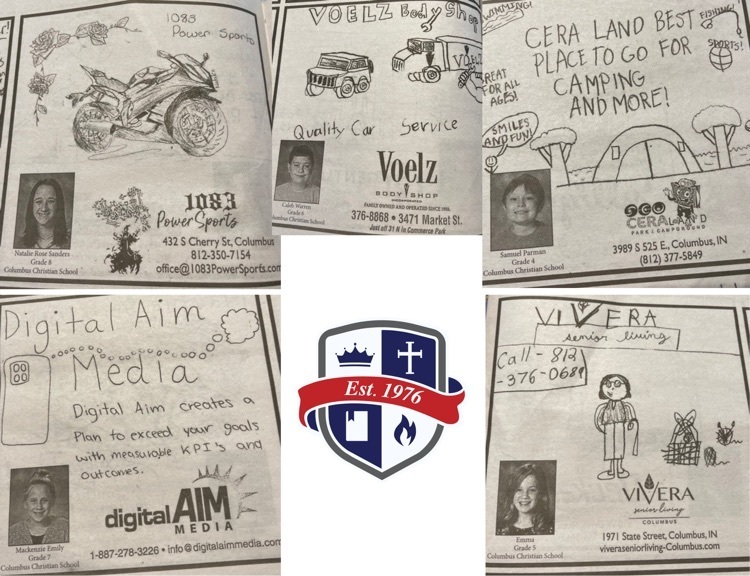 #crusaderverseoftheweek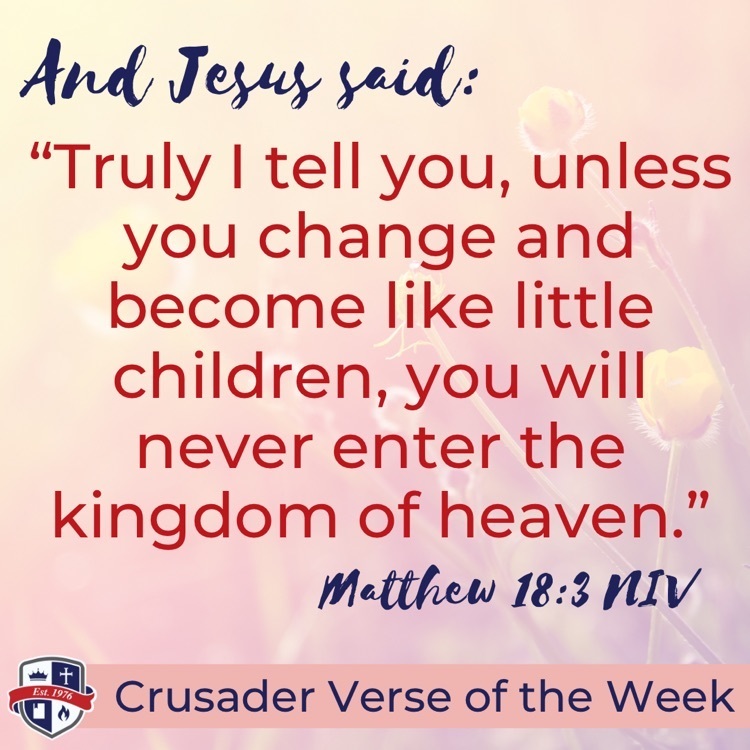 Starting the last quarter of school clean! Please wash jackets, backpacks, lunch boxes, and water bottles before school on Monday.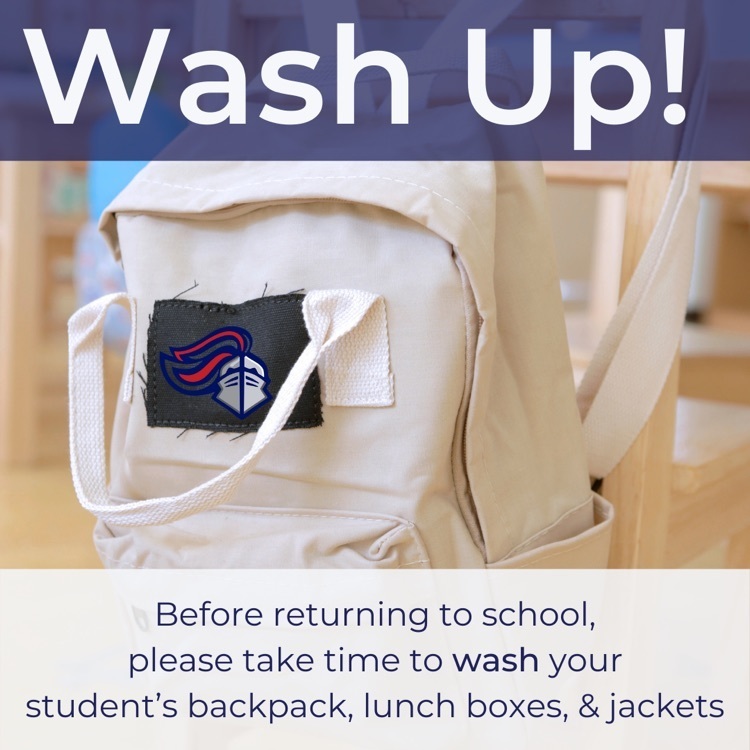 Class starts Monday! There's a few things you to keep in mind... #ccspresson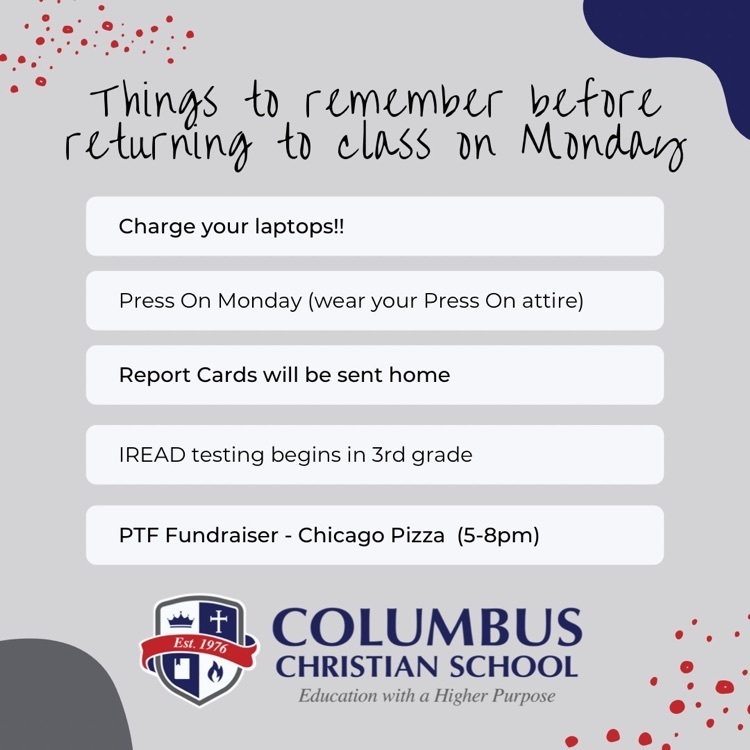 Starting to plan for dinner next week? 🍕 Monday night, you can help CCS! Order a pizza from Chicago Pizza in Columbus and CCS gets 20% of your purchase - just tell them you're supporting Columbus Christian School! Tell your friends, tell your family! 🍕(dine in or carry out only)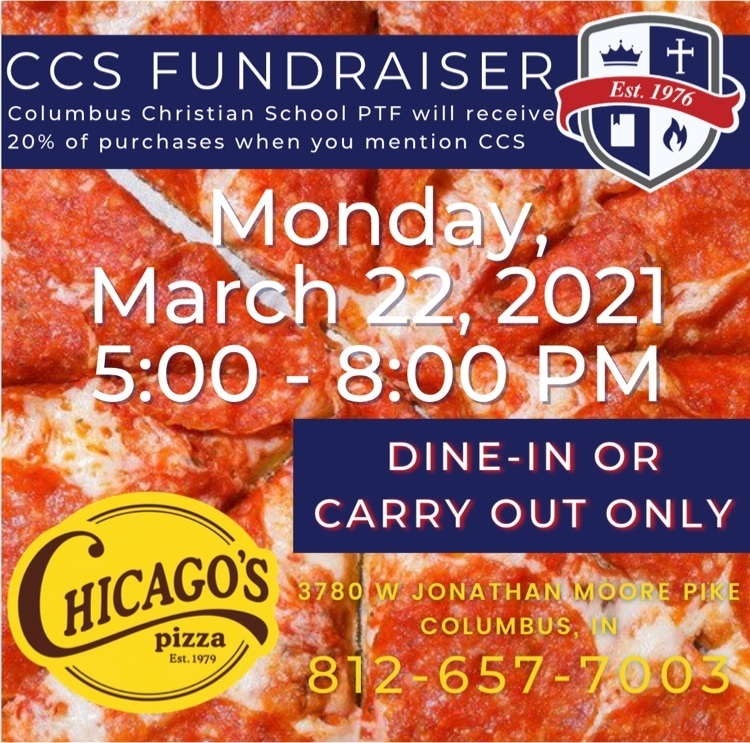 Thank you so much for supporting our Third Grade class as they Read to the Final Four! We will find out tomorrow what school move on. We are so proud of our students - no matter the outcome! (Photo: Mrs. Gover made the student's a personalized bookmark) 📚 #ccspresson #rttff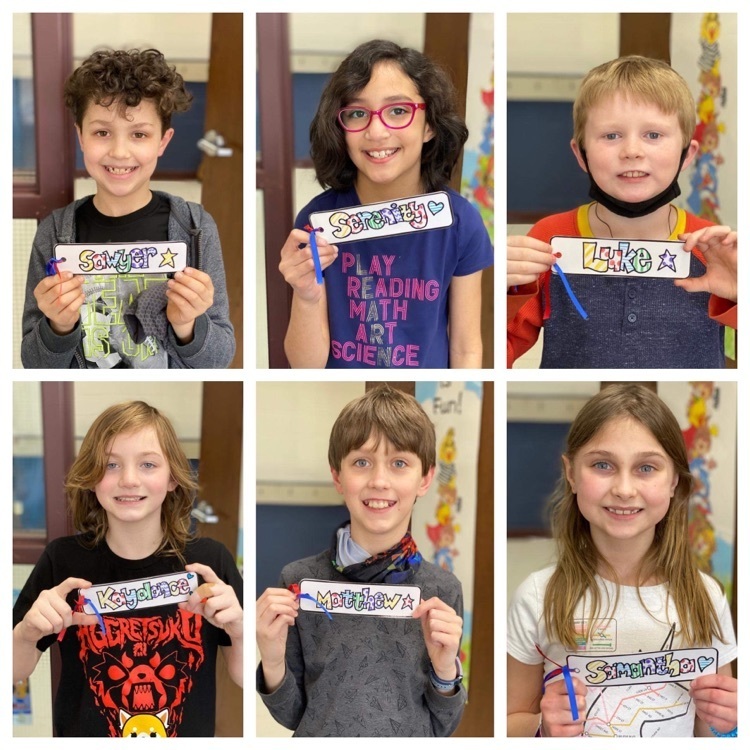 #ccsverseoftheweek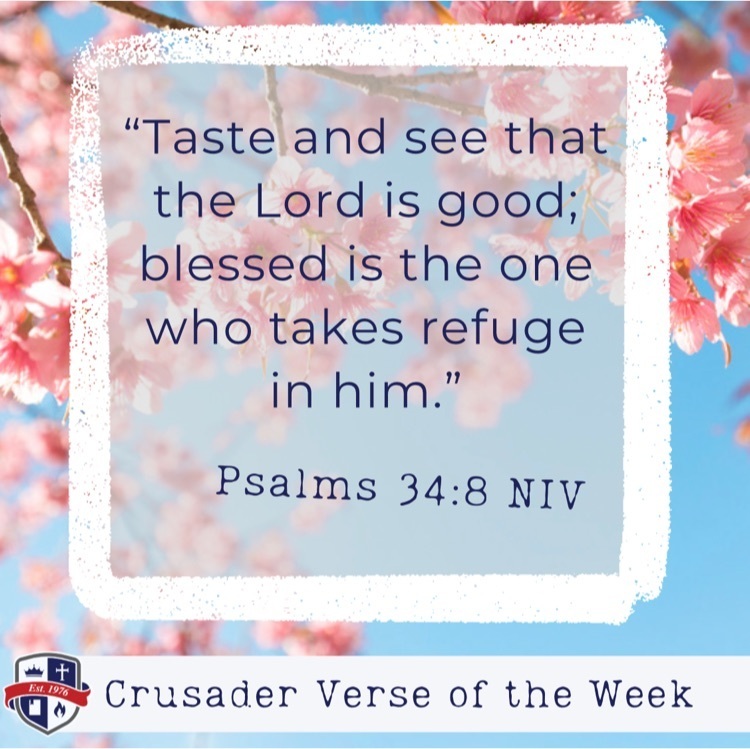 Just a friendly reminder - Daylight Savings begins at 2am tomorrow - set your clocks forward one hour before you go to bed! Have a great rest of Spring Break, Crusaders!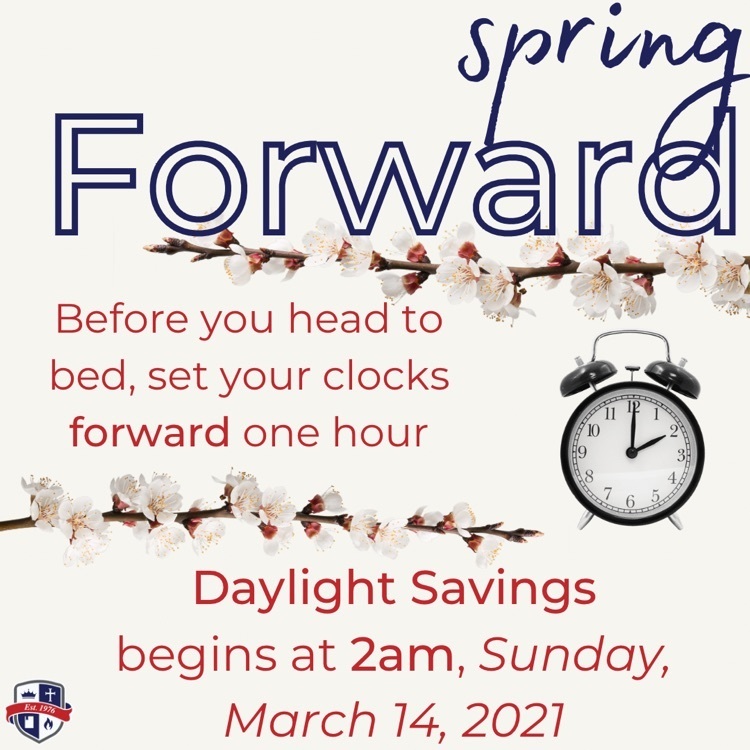 We hope you are having a great Spring Break! Just a reminder: it's a good time to clean your backpacks and lunch boxes. We will see you Monday, March 22!

Don't forget! Our seniors are selling soap - find a Senior or call the CCS Office to order. Sale end March 26th.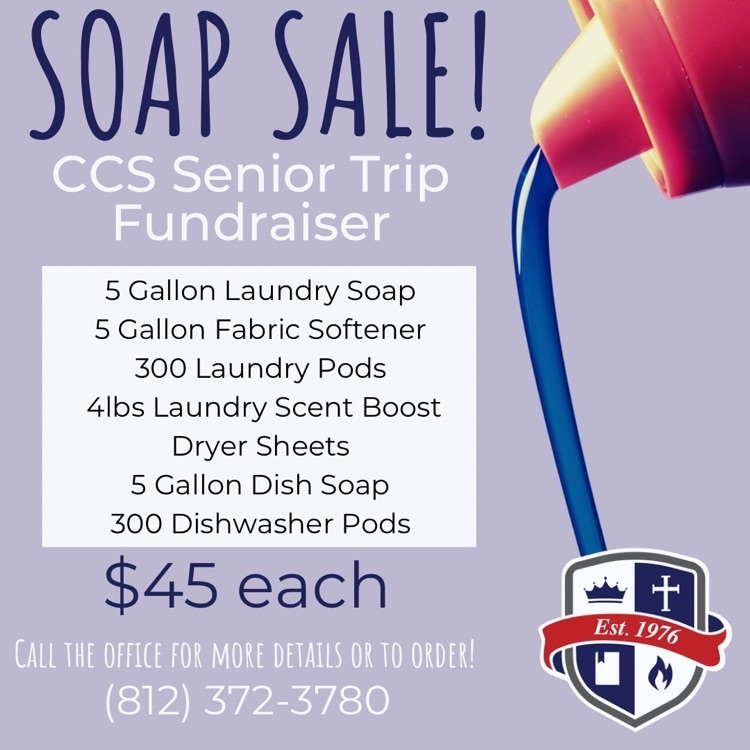 I am pleased to announce third grade has made it into the Final Four! The championship round ends this Sunday. We have heard we will be recognized during the Final Four games in Indianapolis, but we are unsure how yet. Stay tuned! Have a blessed spring break!! Thank you ALL for the love and support. Mrs. Laura Adams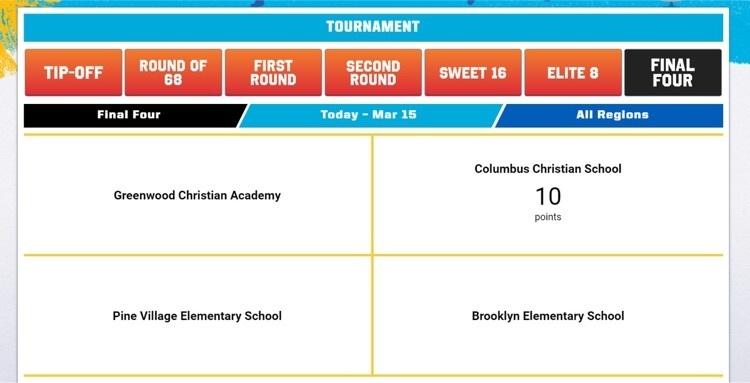 Have a great Spring Break, Crusaders!

We are finishing this week in a very close race to the Final Four!!!! We read until Sunday evening (11:59PM). Today in third grade we had a SURPRISE PIZZA PARTY!!! The kids are so ready to READ! They also received their earbuds today from the Elite Eight. No matter what happens we are incredibly proud of our third graders. We have been doing whole group reading lessons with the books as well as individually reading. They have worked HARD and given their best to God. Keep the prayers coming as we race to the finish line. ❤️🏀 📚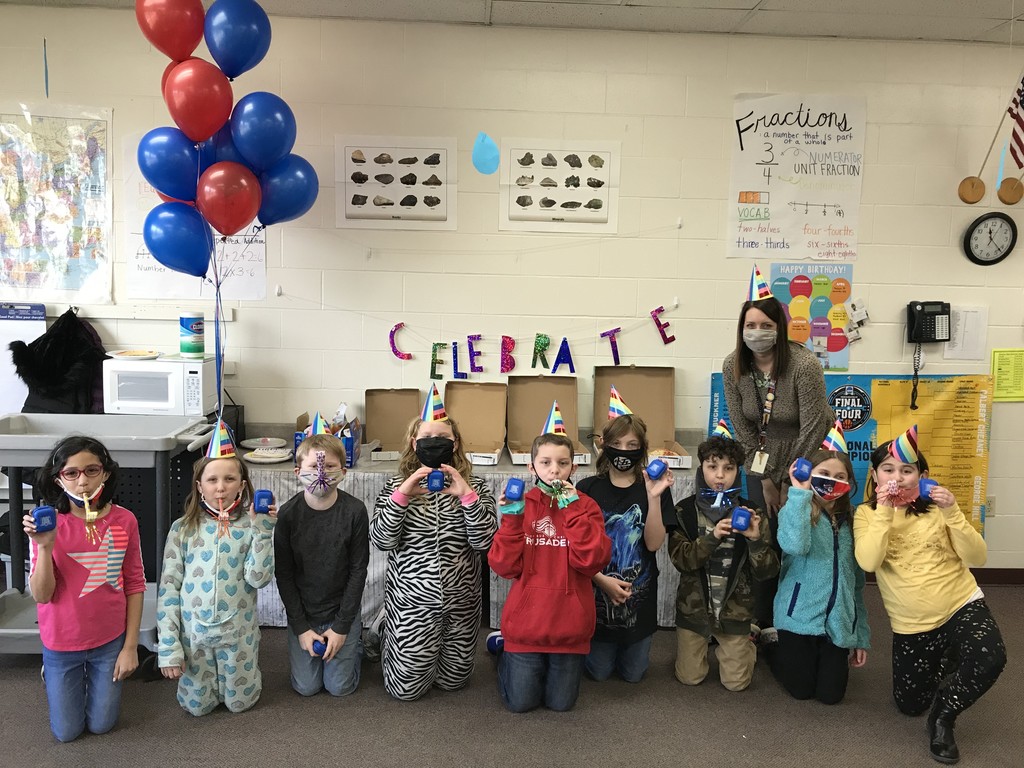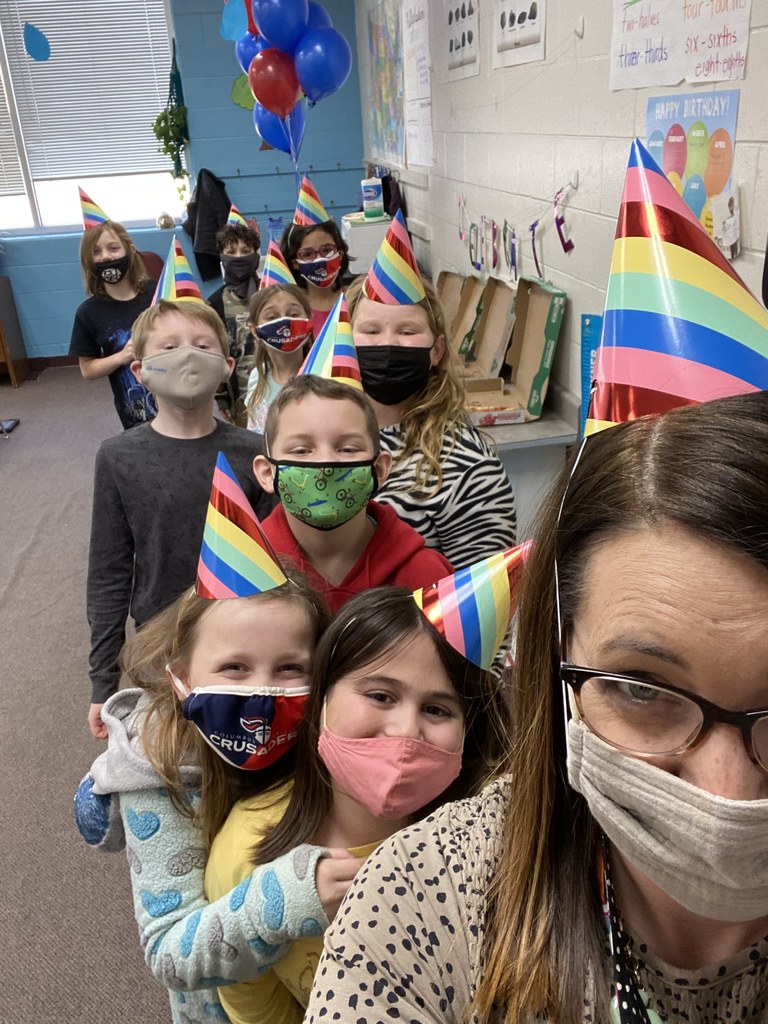 CCS Middle and Hight School Choir helped lead us in worship this morning 💕 #ccspressin #ccsartisticworship

Crazy Sock Day was a HIT! Don't forget - tomorrow is Animal/Animal Print Day 🐅🐘🦒🐄